Chatfield Award Tribute Videos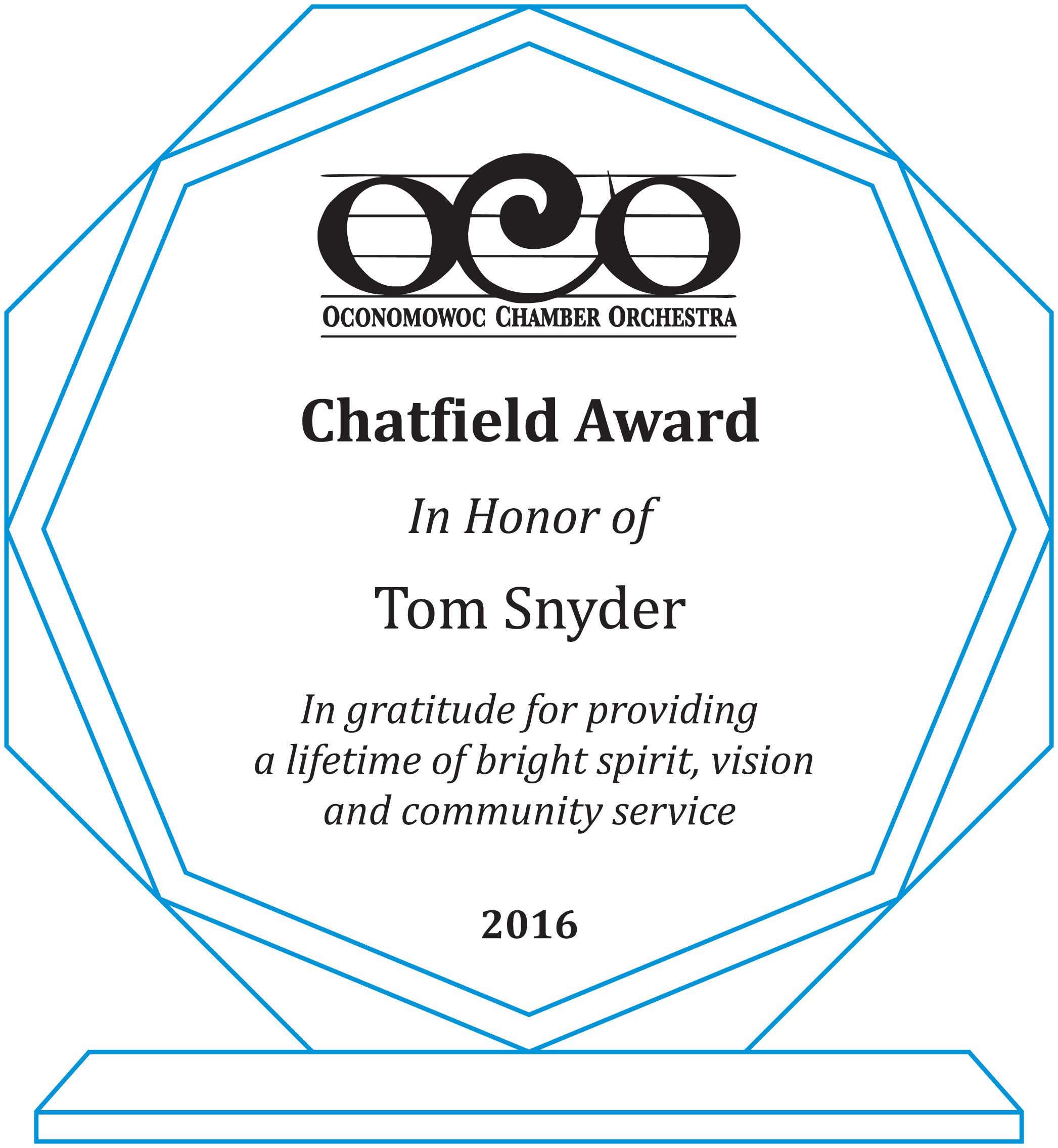 The annual OCO Chatfield Award, named after Frank S. Chatfield, recognizes community residents who have given of themselves to the arts, music in particular. Chatfield, a luthier, lived in Oconomowoc for years and handcrafted violins, violas and celli. He donated a matched string quartet of instruments as well as a beautiful, hand-carved wooden display cabinet to the Oconomowoc School System in 1937.

OCO 2020 Chatfield Award Presentation Video – Ocon Festival of the Arts
Click Here for the Video Link

OCO The Art of Luthiership and the Chatfield Instrument Restoration Project
Click Here for the Video Link

2018-19 Awardees – Robert Ignaszak,
Mr Frederick Schwarz (In Memorium)
(video release Summer 2019)
2017-18 Awardees – Dave & Betty Reul
Click Here for the Video Link Chatfield Award Recognition Letter – Oconomowoc Mayor Nold
Tom Snyder Tribute Letter – Dr. Pat Neudecker
If you would like to support this award and project, or make a donation to the OCO Endowment, your donation can be sent to OCO – Chatfield Award & Project, or OCO – Endowment  P.O. Box 394  Oconomowoc, WI  53066.  Inquiries can be emailed to outreach@oconchamberorch.org.