The Chatfield Award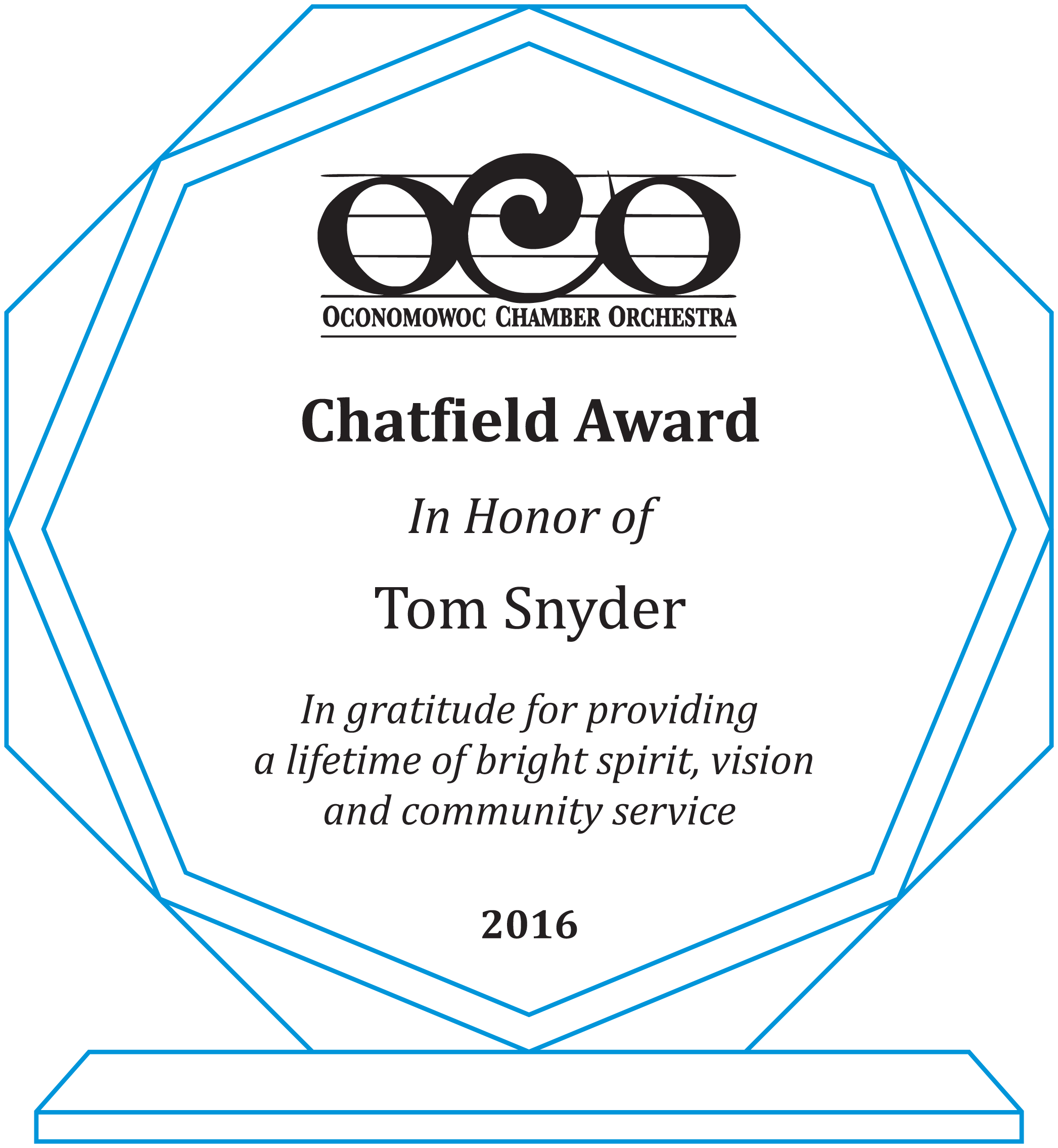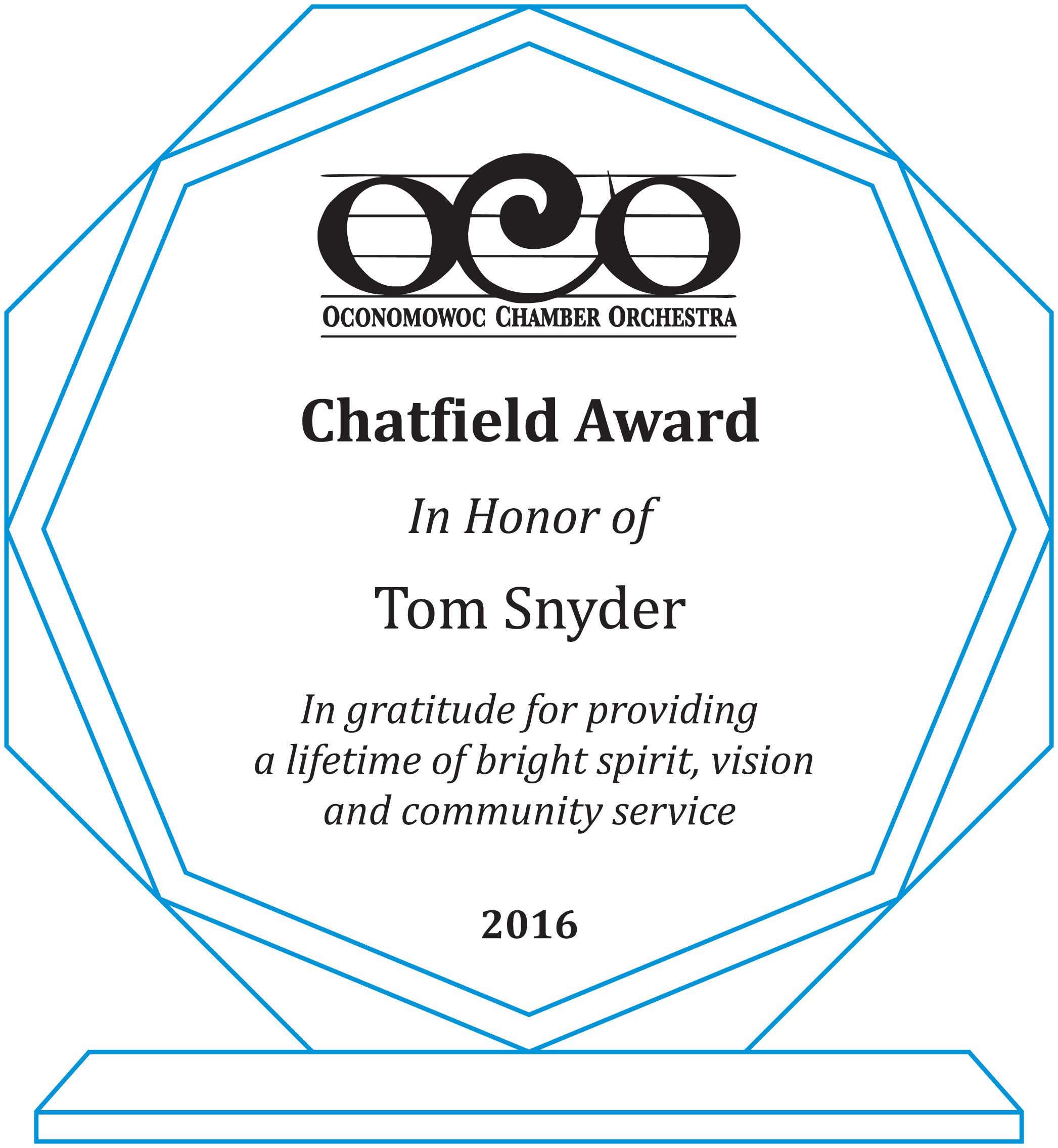 The OCO Chatfield Award is an annual award that recognizes those in the community who have given of themselves to the Arts, music in particular.  The 2017 Honoree was Tom Snyder. The 2018 Honorees were Dave & Betty Reul. Join us on April 14th, 2019 for the next Chatfield Award Presentation at the OAC!
This award is named after Frank S. Chatfield, a luthier who lived in Oconomowoc for many years. Mr. Chatfield made violins, violas and celli, and donated a matched string quartet of instruments as well as a beautiful hand carved wood display cabinet to the Oconomowoc School System in 1937.
The instruments have served well, and now there is an effort to preserve and restore the instruments, so that they may be a treasured part of Oconomowoc history and be in wonderful shape to continue to be heard.
If you've seen the Oconomowoc Historical Society DVD 'America's Kings & Queens', the Chatfield 1937 violin is used to play 'The Battle Hymn of the Republic'
Scroll down to see videos below!
2018-19 Awardees – Robert Ignaszak,
Mr Frederick Schwarz (In Memorium)
(video release Summer 2019)

2017-18 Awardees – Dave & Betty Reul
Click Here for the Video Link

Chatfield Award Recognition Letter – Oconomowoc Mayor Nold

Tom Snyder Tribute Letter – Dr. Pat Neudecker

If you would like to support this award and project, or make a donation to the OCO Endowment, your donation can be sent to OCO – Chatfield Award & Project, or OCO – Endowment  P.O. Box 394  Oconomowoc, WI  53066.  Inquiries can be emailed to outreach@oconchamberorch.org.